Saturday, July 16 2:30 pm & 3:30 pm: Gairdín an Díseart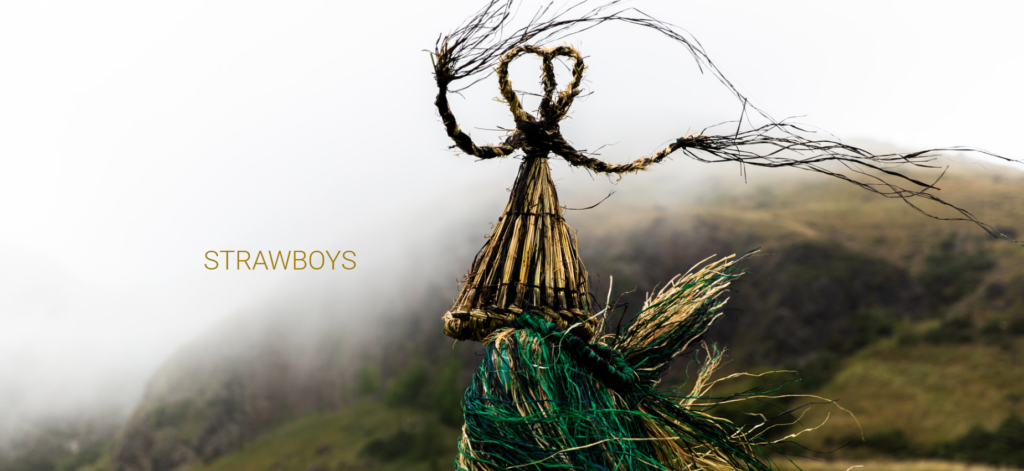 An Díseart are delighted to welcome Strawboys to the gardens.
Strawboys is a vibrant and energetic outdoor pop-up performance, blurring the lines between traditional and contemporary dance and music.
​Featuring luminous straw dancers whirling to Balkan inspired beats, the work is a unique spin on the cultural tradition of 'The Strawboys', also known as Mummers, Guisers, Burdie Boys and Skekklers; identified by their ornate straw costumes while out rambling streets, fields, towns and parks, parading their merriment to the joy of onlookers.
Composers Zoe Katsilerou and Eilon Morris infuse lively Balkan vibes to match the colour popping costumes and woven masks of Costume Designer Alison Brown.
This page is also available in: English