Cupán Cré  le Lucy Dolan
Dé hAoine, 30 Iúil go Dé Luain, 2 Lúnasa, i seomra Msgr Pádraig Ó Fiannachta, An Díseart.
Cupán Cré – Taispeántas ealaíne: fiosrúcháin isteach ar churam agus ar mheas don ghaol atá tairbheach idir daoine agus an phláinéid.
Bailiúchán de 43 pota ceirmeacha déanta as cré a bailíodh ó gach ceann de na 32 contae in Éirinn.   Tuilleadh eolais le fáil ar an suíomh greasáin Cupán Cré   
Friday, 30th July to Monday, August 2nd 2021 in seomra Msgr, Pádraig Ó Fiannachta, An Diseart,
Clay Cup Project: shows care and reverence for the mutually beneficial reciprocal relationship between humans and the planet.
A collection of 43 ceramic pots made from clay gathered from each of the 32 counties of Ireland. Clay Cup Project: Lucy Dolan from Friday, 30th July to Monday, August 2nd 2021 in seomra Msgr, Pádraig Ó Fiannachta, An Diseart, Green Street, Dingle.  Further information on the website Clay Cup Project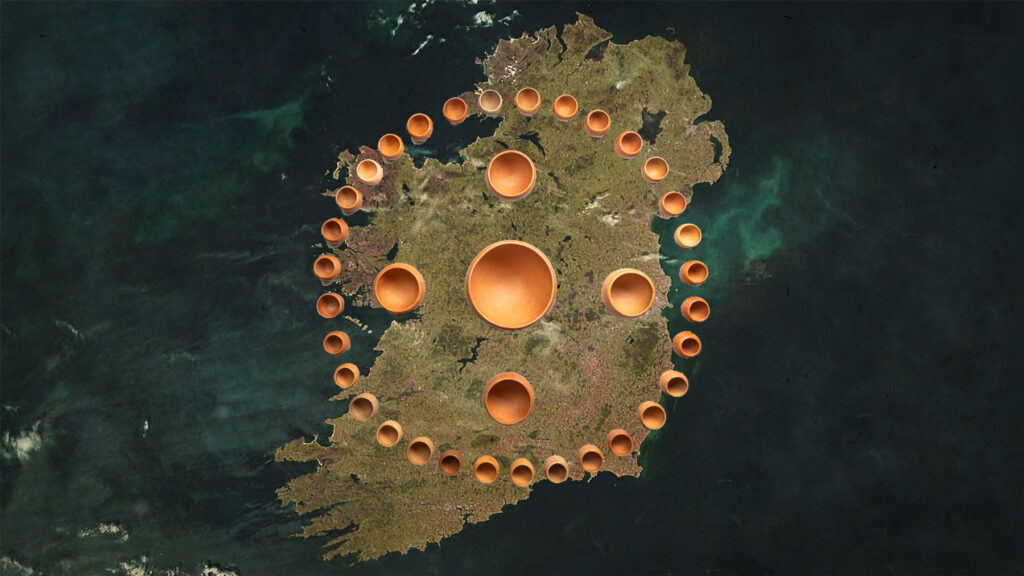 This page is also available in: Gaeilge (Irish)