Díseart are delighted to open this beautiful chapel and its very special set of six two-light stained glass windows to the public, for a small entrance fee. With plans to develop the building and its facilities further,  this "national treasure" is a popular attraction for all visitors to Dingle and West Kerry.
Since 1998, Díseart Institute of Education and Celtic Culture has occupied the former Presentation Sisters' convent on Green Street, Dingle. This beautiful, stately, neo-gothic building designed by JJ McCarthy, was home to the Presentation enclosed community of sisters, established in Ireland in the last quarter of the eighteenth century, and who first arrived in Dingle in 1829. Since then hundreds of sisters have given a labour of love and service to the people of this area of West Kerry for over 170 years, educating and helping all especially the poor during very difficult times.
In 1922, Sister Ita Macken commissioned Irishman and one of the foremost stained glass artists of all time, Harry Clarke to design and install 12 stained glass windows in the convent chapel. For the princely sum of £1,000.00, Clarke installed a series of windows that have been described as "breathtaking", "magnificent" and "intensely moving", by some of the recent visitors and vividly illustrate Clarke's unique style with lively animated faces, a profusion of rich vibrant colours and generous ornamentation.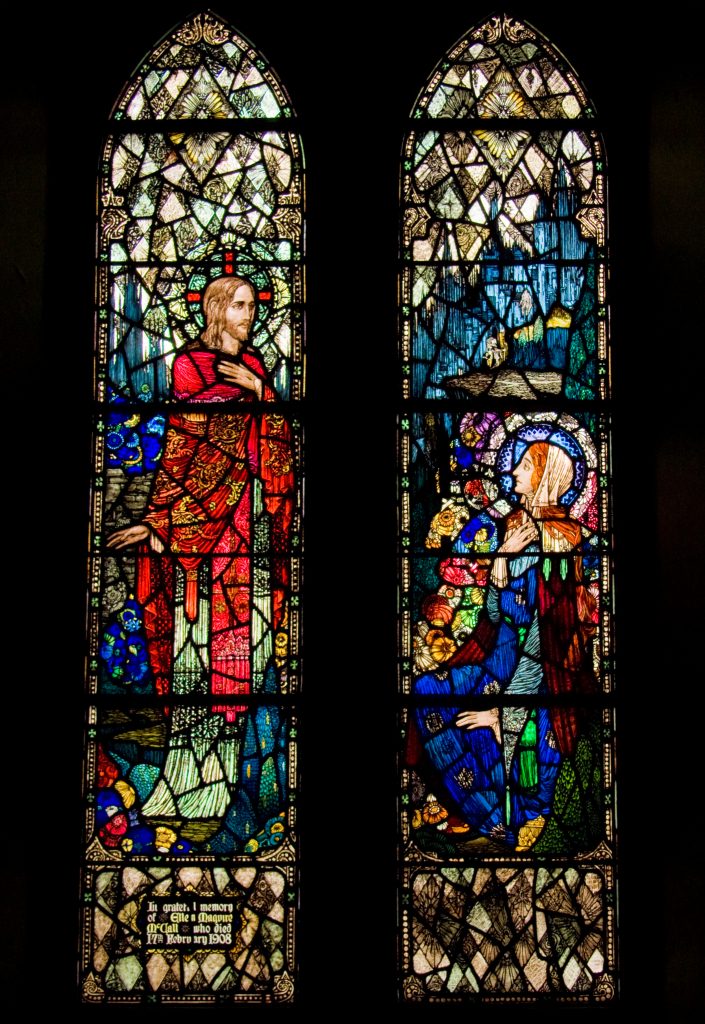 Chapel of the Sacred Heart
This page is also available in: Gaeilge (Irish)