FAOI SCÁTH…LE CHÉILE
 Seó spleodrach spraíúil amuigh faoin aer!
Tar linn ar thuras faoi chumhacht an nádúir agus teacht aniar na ndaoine in am an ghátair. Curtha i láthair ag GIORRIA, i ngairdín An Dísirt sa Daingean.
Beidh meascán de cheol, rince, scéalaíocht, amhránaíocht 's filíocht.…agus caithfear súil ghrinn ar na nithe a spreagann an greann in aimsir na géarchéime, i gcomhluadar na mbandéithe Mór agus Mís, agus cúpla Cailleach!
Is comhchoiteann ildánach amharclannaíochta GIORRIA agus beidh an seó spraíúil seo ar siúl i nGáirdín an Dísirt sa Daingean ar an Satharn 7 Lúnasa ag 20.30
 Ticéid-Saor in aisce, ach áit a chur in áirithe ag: www.giorriatheatre.com agus
www.siamsatire.com. Fáilte roimh leanaí os cionn 8 bl.
Buíochas as tacaíocht ón gComhairle Ealaíon, OÉ Gaillimh, Ealaín na Gaeltachta, Comhairle Chontae na Gaillimhe agus Siamsa Tíre.
Tuilleadh eolais: Giorria19@gmail.com
Under a Shadow…Together
A sparkling new show outdoors
Come with us on a journey about the power of nature and our resilience during the pandemic, staged outdoors in the Diseart Garden, Dingle
On SATURDAY 7TH AUGUST AT 20.30
A night of storytelling, dance, music, poetry and movement, with a comic look at what makes us get through the hard times, in the company of goddesses and witches.
Presented by the GIORRIA collective.
Tickets are free, but must be reserved at:
Children over 8 years welcome.
With the kind support of the Arts Council, NUI Galway, Ealaín na Gaeltachta, Galway County Council and Siamsa Tíre.
For more information contact:
POSTER AND IMAGE ENCLOSED WITH PERMISSION TO PUBLISH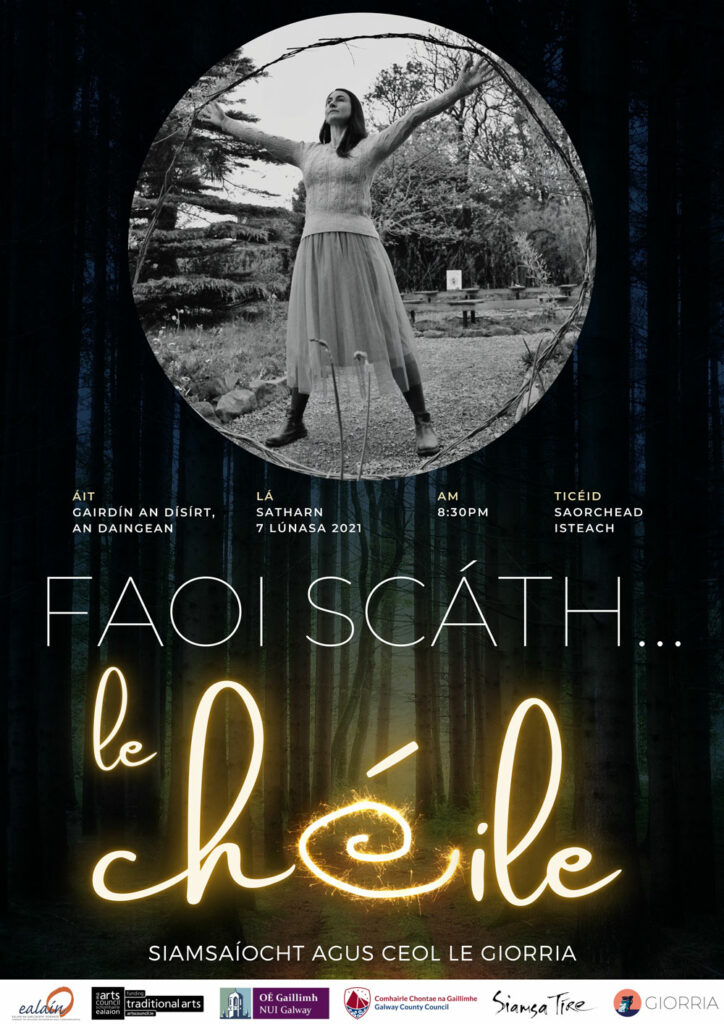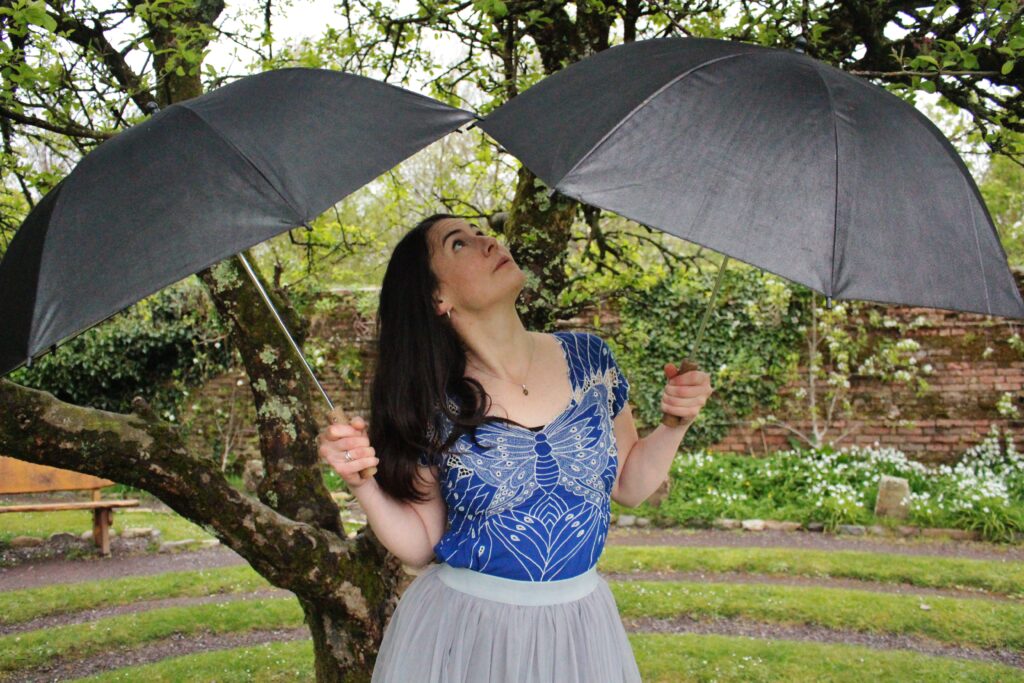 This page is also available in: Gaeilge (Irish)