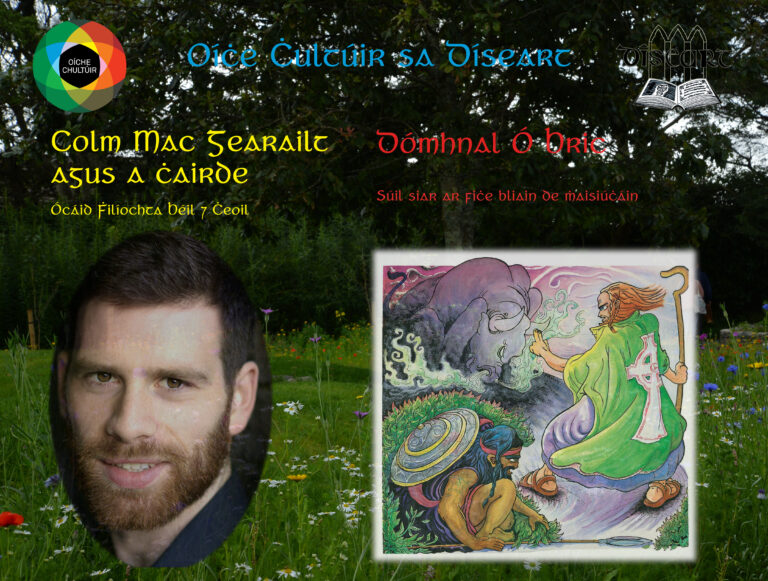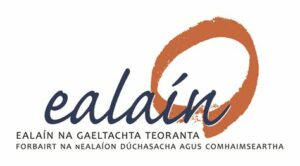 Oíche Chultúir sa Díseart
Breac-mhais – Taispeántas le Dómhnal Ó Bric – Exhibition
3.00pm – 10.00pm An Díseart, Daingean Uí Chúis
Léaráidí a chum Dómhnal sa Díseart. Súil siar ar fiche bliain de mhaisiúcháin… agus b'fhéidir chun cinn (taispeántas sleamhnán). Drawings made by Dómhnal in An Diseart. A look back at some of Dómhnal's illustrative work over the past twenty years – and perhaps a look forward. (Slideshow)
Filíocht Béil & Ceol – Slam Poetry, Music & Songs
8:00pm – 9:00pm Gáirdíní an Dísirt/Díseart Gardens, Daingean Uí Chúis
Scoth na filíochta béil ó Cholm Mac Gearailt, file cónaitheach sa Díseart, le aíonna speisialta Eoin P. Ó Murchú agus ceol ó Fionn Ó Neill agus Mattie Barker. Spoken word from An Díseart's poet in residence Colm Mac Gearailt with special guests Eoin P. Ó Murchú and musicians Fionn Ó Neill and Mattie Barker.
Booking essential.
Seoladh leabhair Cogar i leith chugam – Book launch
7:00pm – 8:00pm Thyme Out, Dykegate Lane, Daingean Uí Chúis
Bailiúchán liricí, dánta agus rapanna don bhFéile Other Voices, lámhdhéanta ag Ponc Press.
Launch of Cogar: Listen to me now, a collection of lyrics, poems and raps for Other Voices, hand-set and printed by Ponc Press.  Beidh an imeacht trí Gaeilge den chuid is mó.
Booking essential.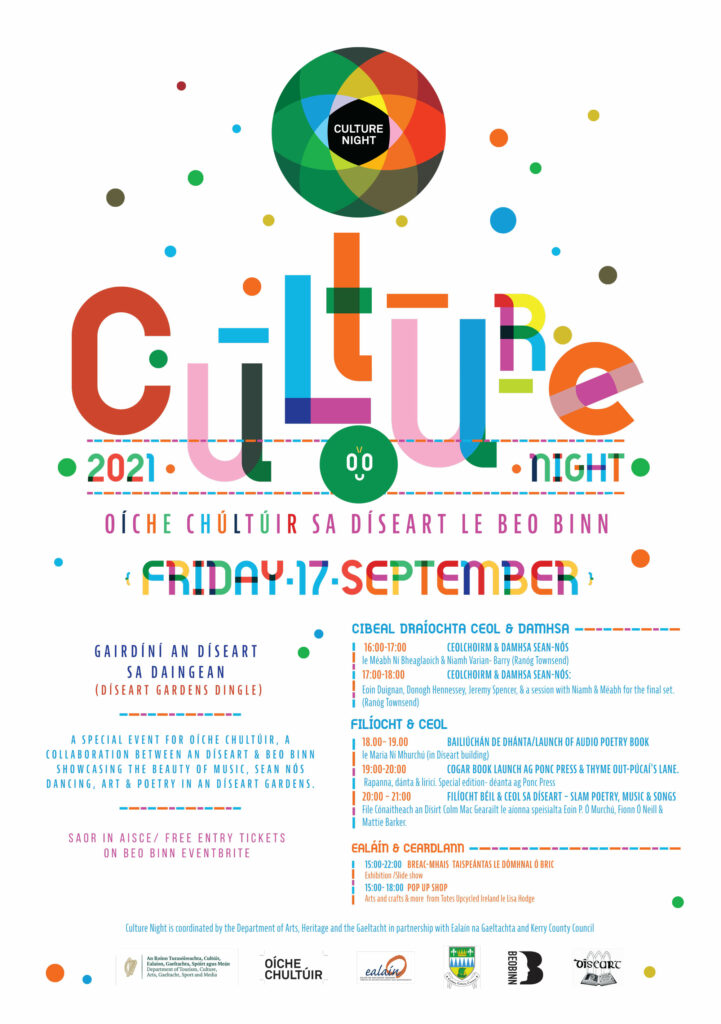 This page is also available in: Gaeilge (Irish)