The dramatic beauty of the Dingle Peninsula has been an inspiration and a wonder to visitors for hundreds of years. But there is so much to our Peninsula, you'll have to come and see for yourself. We have a friendly dolphin, miles and miles of silver beaches, remote rocky islands, towering cliffs, rolling hills and mountains.
The clear and clean Atlantic seas wash against our rugged coastline providing the perfect arena for watersports, angling, and sailing.We have golf links and courses. Beaches and hills for walking and trekking. Pubs and restaurants serving the best in food and drink, traditional music playing, everyone laughing. Dingle region is perfect for all types of holidays, for families, groups, couples, and for the soul that yearns for peace and quiet.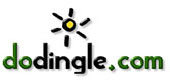 Book accommodation, on-line. Make your selection from the Bed & Breakfast, Farmhouse, Guesthouse, Self-Catering, Hotel, Hostel, or even Camp Site listings.